Vintage cars are great to look at and even better to drive. However, people rarely use them as daily drivers, because they can be quite fragile, noisy and uncomfortable. But there is a good new way of making classic cars good enough for daily use – electric power conversions. A new British company Lunaz is about to start selling an electrified Jaguar XK120 and it sounds like an amazing idea.
Classic car conversions to electric power are more and more common. Not so long ago we wrote about the new Volkswagen eKäfer –  the classic Beetle with electric heart. However, electric Jaguar XK120 is going to be a completely different kind of animal.
Lunaz, a company founded by a former Renault F1 Technical Director Jon Hilton, is actually currently developing 3 electric cars. The conversion of the 1953 Jaguar XK120 is going to be the first one to hit the streets, but the 1961 Rolls-Royce Phantom V and the 1956 Rolls-Royce Cloud are going to come next. The process of transforming classic cars to modern electromobiles is quite a complicated one.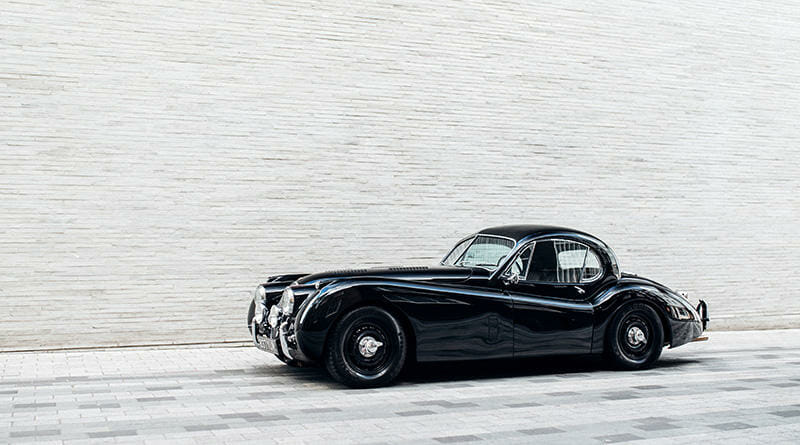 At first, Lunaz engineers strip down the cars and restore their bodies. Of course, engines, transmissions and all the clutter associated with them are removed permanently. You could convert these cars back to ICE-powered vehicles, but that would require some effort as Lunaz is introducing significant structural modifications to these cars. Bodies are then scanned so that engineers could figure out the best way to mount all the electric gubbins, including motors and batteries. By the way, Lunaz is assembling battery packs and creating all the electronics in-house. The result – vintage design with modern technology in one package.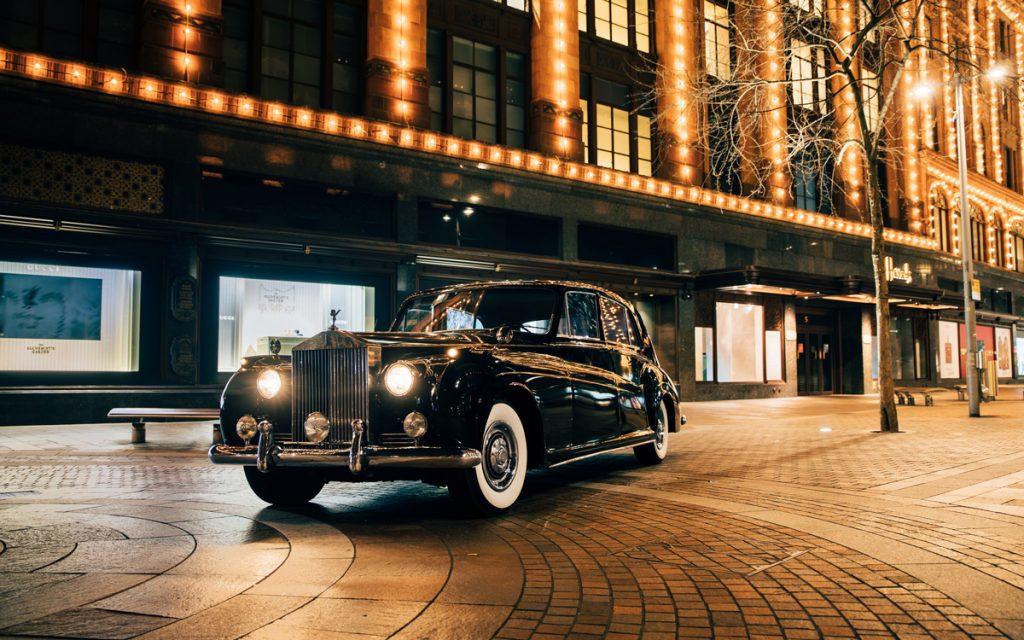 Lunaz Jaguar XK120 is going to have a 80 kWh batteries, divided into two modules – one will be mounted in the engine bay and the second one – under the boot floor, where fuel tank used to be. Meanwhile a heavier 8-seater Rolls-Royce Phantom V will store its power in 120 kWh modules. Lunaz says that all its cars will feature fast charging, regenerative braking and will have a range of at least 400 km. Electric XK120 is going to be rather fast as well – 280 kW (380 hp) is much more than the original car ever had. Jaguar XK120, which at one point was the fastest production car in the world, was produced from 1948 till 1954. The maximum power that it ever had was 164 kW – quite a bit less than what Lunaz conversion is going to offer.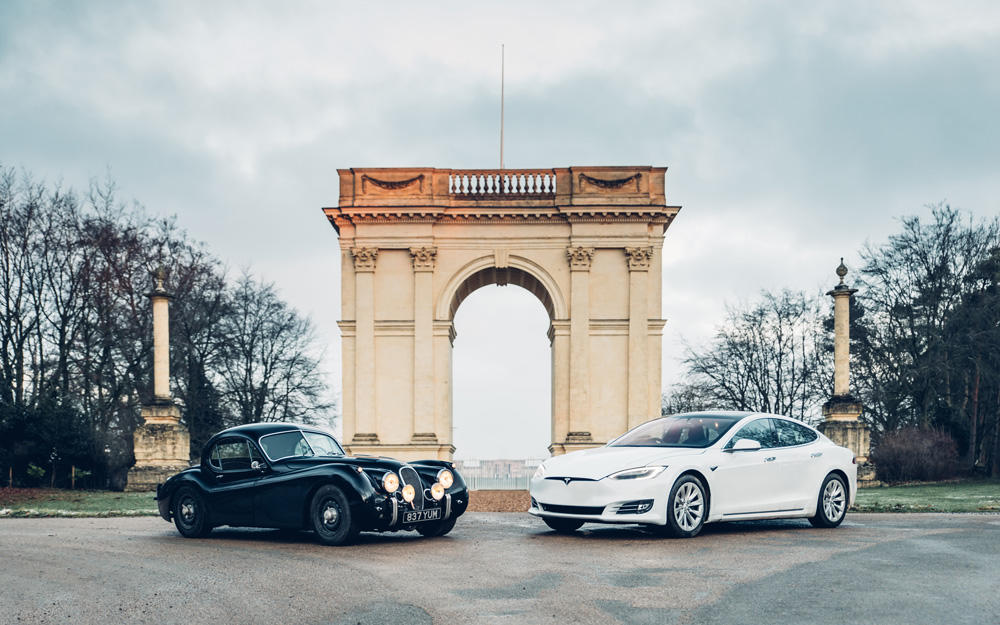 Of course, Lunaz is going to make sure that the suspension and brakes are going to be able to deal with the increased power and weight. Meanwhile, the design is not going to change much at all – electric XK120 will still have all its grilles and even the fuel cap. The interior looks classic as well, although a touchscreen and battery gauges are added. All Lunaz cars will have modern safety tech, including traction and cruise control.
There will be many people who will say that this is a blasphemy – Jaguar XK120 should never be electric. However, the truth is that these cars do not get driven much at all. Electric conversions will make them basically daily-drivable. On the other hand, Lunaz cars will start from 350,000 pounds (400k Euros), but that is predictable – exclusive cars tend to cost a lot.
Other fun reads;
The brand new old Volkswagen eKäfer – Beetle goes electric;
Electric trucks are far from new – they were delivering goods a hundrend years ago;
Why cars used to have whitewall tires?
JAWA 750 – did you know JAWA made cars?
Why modern cars have so much plastic under the bonnet?