BMW is one of the biggest manufacturer of premium cars. Enthusiasts love BMW for producing sports cars, while luxury lovers prefer large limousines that are not only comfortable and swift, but also look quite impressively aggressive. BMW is one of those brands that make cars worth dreaming of, but there are many little details that you might not know about it. In this article we collected 7 interesting facts about BMW that you might not know.
This is the third article in a series about automotive brands. We invite you to also check out facts about JEEP and Peugeot. But now let's dive into the world of BMW.
The BMW logo does not represent a propeller. BMW's predecessor Rapp Motorenwerke used to make airplane engines. That lead people to believe that BMW logo is a white airplane propeller in a blue sky background. However, that is simply not true – it is just a combination of the historic Rapp Motorenwerke logo and the national colours of Bavaria. In case you didn't know, BMW stands for Bavarian Motor Works.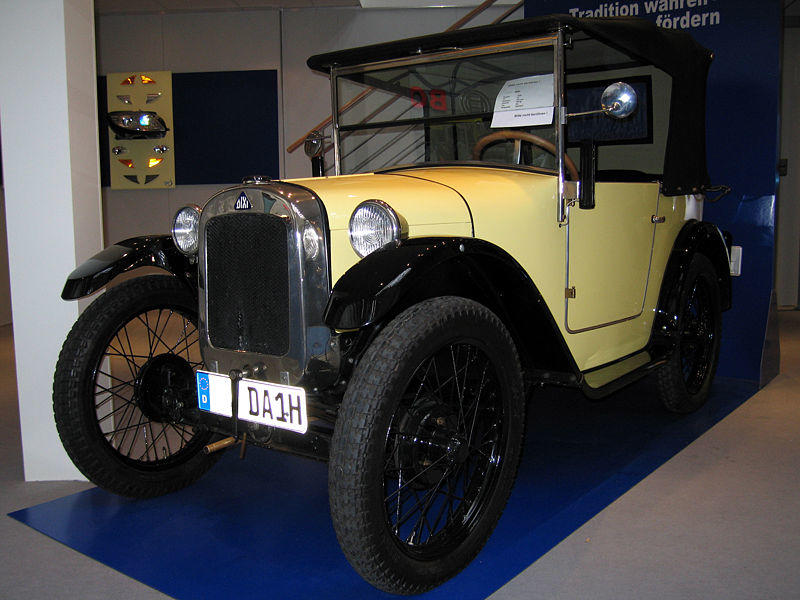 The Treaty of Versailles pushed BMW into making cars. BMW produced airplane engines during the First World War. However, after Germany lost it, the Treaty of Versailles prevented it from making war airplanes or engines. That left BMW without a job for some time, but soon it started making motorcycles and, a bit later, in 1928-29, cars as well. The first one was called Dixi and it was based on an Austin 7 platform.
BMW was big on aerodynamics. In 1937, BMW motorcycle crushed the world speed record by reaching 279,5 kph. It was basically a deathtrap on two wheels, but it worked very well because of how aerodynamic it was. In 1940, BMW produced the extremely aerodynamically efficient 328 Kamm Coupe to participate in the Mille Miglia race. It was way ahead of its time, influencing car design for decades – even Toyota Prius took some inspiration from it.

A 20 year old four cylinder engine from a BMW street car once won a Formula 1 season. In 1962, an M10 engine with 75 hp hit the road. After 21 years, in 1983, the same basic four cylinder engine allowed Nelson Piquet to win the Formula 1 championship with a Brabham race car. Sure, it was heavily modified and had around 1400 hp, but at heart it was still the same old engine. Impressive to say the least.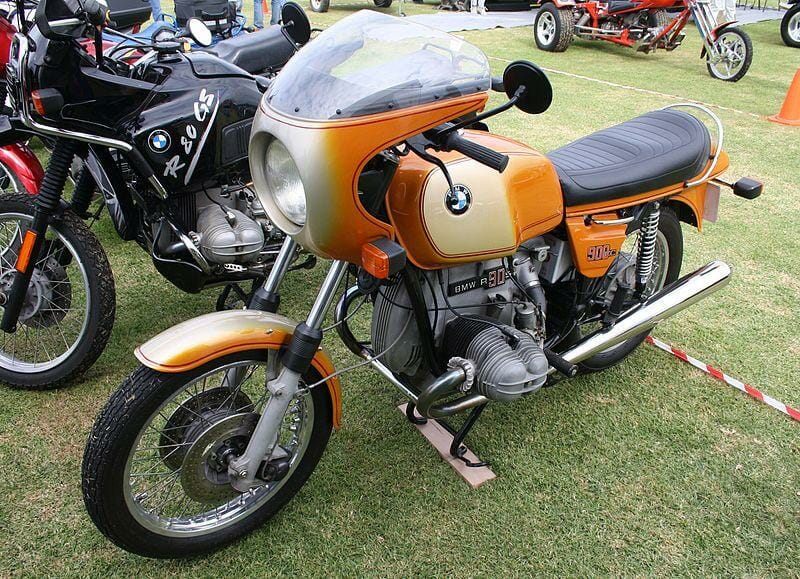 BMW is still making spare parts for its retro vehicles. Owning an old car is always a challenge because of the difficulty to get spare parts for it. Not the case with old BMWs, because the company is still making spare parts for its vintage models. They are made in an old BMW motorcycle factory in Munich and are so precise that some enthusiasts managed to build an entire R90S motorcycle from them.
The BMW Z1 had the coolest doors in the business. Sure, BMW made many interesting cars throughout the years. M1, old 8 Series, Z8 – all of them were hugely impressive. However, Z1 had a unique feature – vertically sliding doors. They hid away in the door sill and you could even drive with the doors open. The car had a plastic body and was relatively small. But only around 8,000 of them were made, meaning that now they cost around 40 thousand euros.

BMW is on a huge product offensive right now. You probably already knew that BMW is not just a car manufacturer – it is a corporation. Rolls Royce and MINI also belong to it. Now BMW is on a massive product offensive, trying to increase its share of the luxury car market. This year and in 2018 it is planning to launch 40 new and renewed models. Those include the new 8 Series (including M8), Rolls Royce Cullinan, some new electric cars and much more.
These are all the facts we collected for you today. Hopefully, you learned something new, but remember that BMW's history is long and rich so you should definitely read more about it if you like automotive history.